Menaggio Ristorante
Discover The Best Restaurants in Markham
Menaggio Ristorante is open from 4pm to 10pm from Monday-Thursday and 4pm to 11pm on Friday & Saturday
Menaggio Ristorante Wine Bar & Grill
Stay at the Monte Carlo Inn & Suites – Downtown Markham™ and you'll find one of the best area restaurants just steps from your room. With its Mediterranean, Asian and local-inspired dishes, including a wide range of tantalizing specialties, Menaggio Ristorante Wine Bar & Grill is a favourite among hotel guests and our Markham neighbors. Indulge in an array of tantalizing dishes, created by our innovative chefs, and best enjoyed accompanied by one of our decadent wines. At Menaggio Ristorante, the dining experience is sure to leave you satisfied, yet craving more.
Menaggio Ristorante is also the perfect venue for your next private gathering, whether that might be a business breakfast, working lunch or group dinner. We offer unique experiences for birthdays, anniversaries, engagements, weddings, and business meetings whether in our dining room or in our banquet rooms. Our team will work with you to create affordable menus to meet any budgetary need.
Come savour the Menaggio experience for yourself.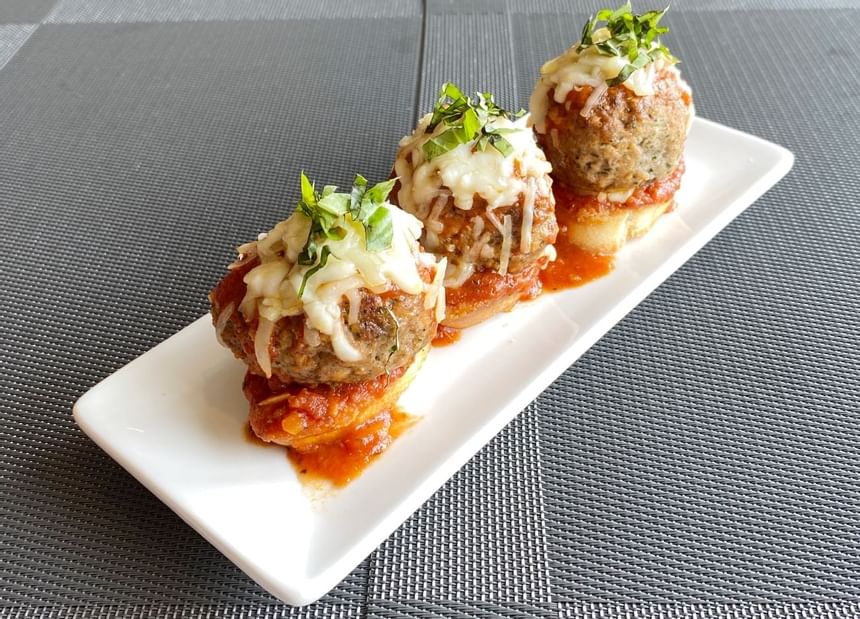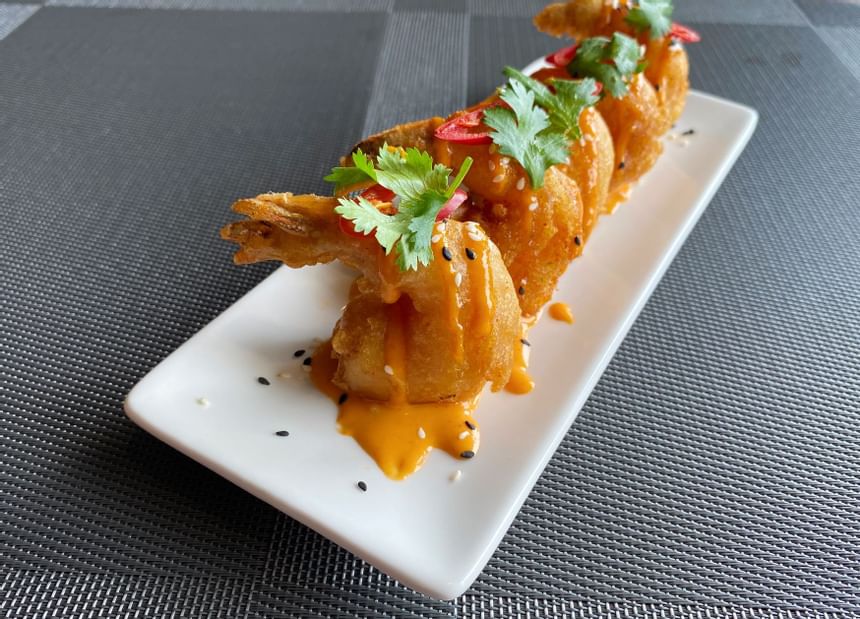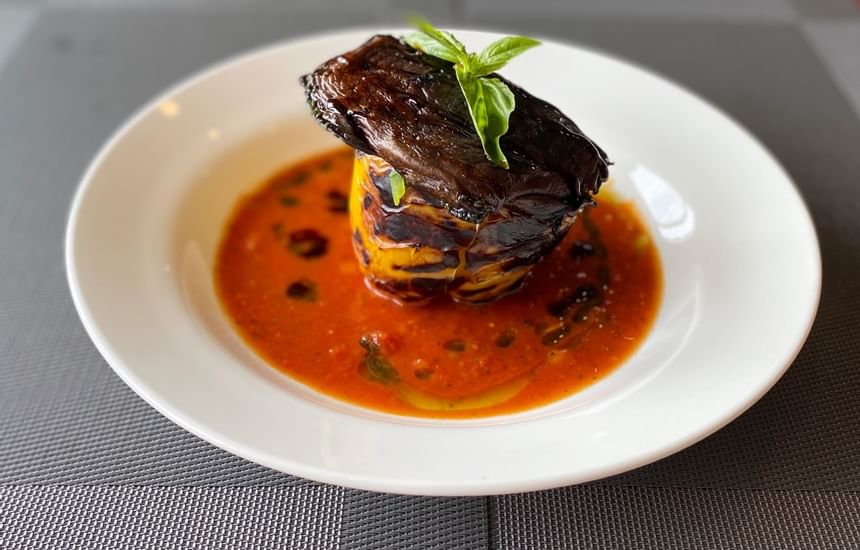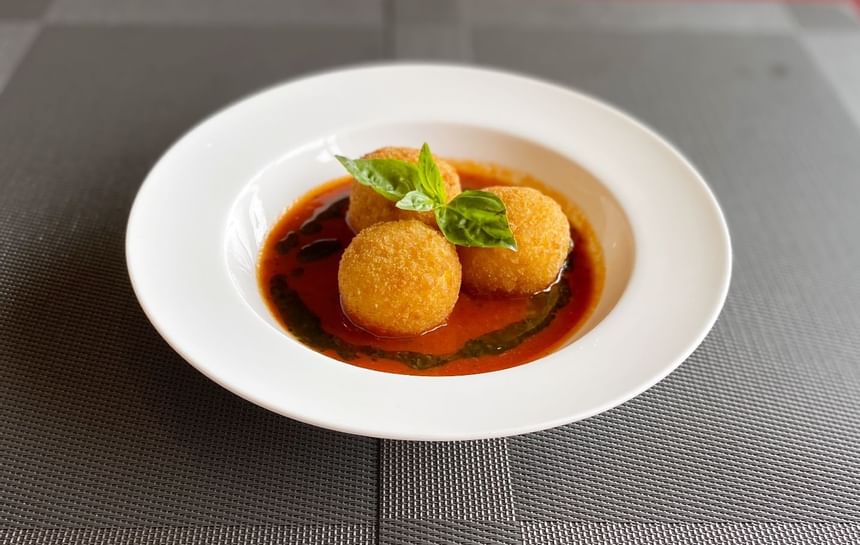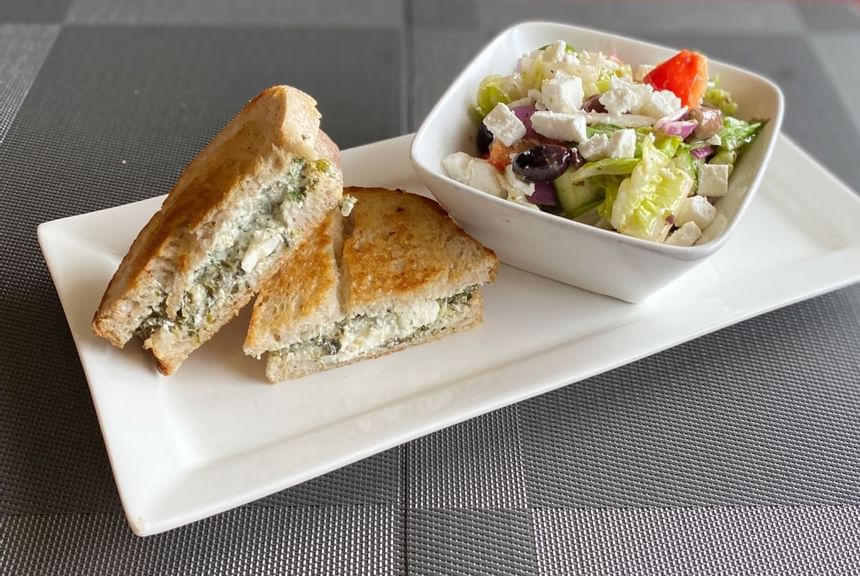 Spanakopita Grilled Cheese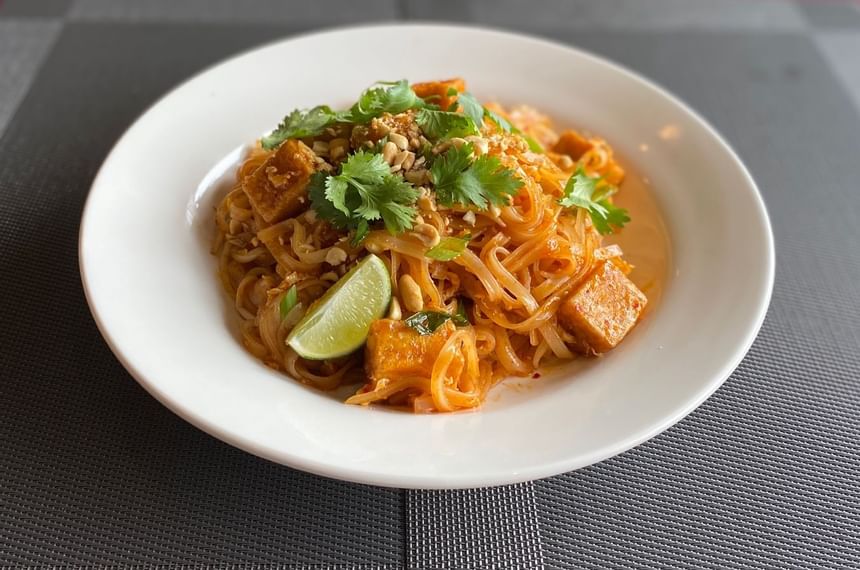 Vegetarian Pad Thai with Tofu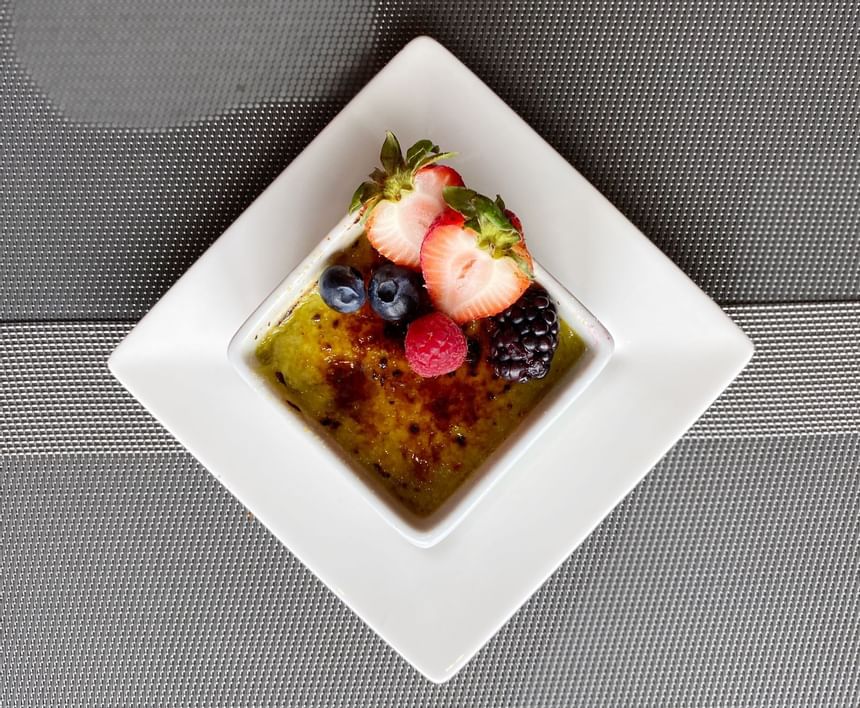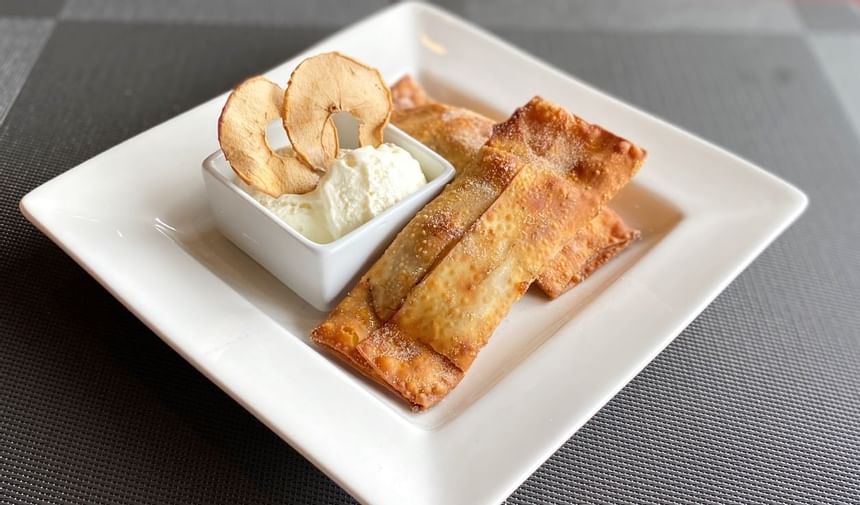 Apple Pie Egg Roll with Vanilla Icecream
Local Dining
If you're looking to head out and sample a taste of the area, our front desk agents will be happy to assist with restaurant recommendations and reservations at some of our favorite restaurants in Toronto and Markham.