Intimate Markham Wedding & Event Venues
At the Monte Carlo Inn - Toronto Markham™ we take pride in making your special occasion or group gathering a comfortable and memorable experience. If you are looking to host a smaller wedding reception or accommodate out of town guests, we will look after every last detail. From our well-appointed suites, to our fully licensed restaurant and wedding venues, we have everything you need and more. Call for a tour of our facilities and you will be pleasantly surprised at how the Monte Carlo Inns™ can play an integral role in the success of your wedding and group plans.
For more information or to inquire about our services and venues, call our sales and catering manager at 905-513-3907 or markhamsales@montecarloinns.com.
If making a reservation for an existing group booking, book now. →
Groups & Weddings Overview
2,000 square feet of flexible event space
Four distinctive venues
Event planner onsite
Customizable catering menus
Group rates for wedding guests staying at the hotel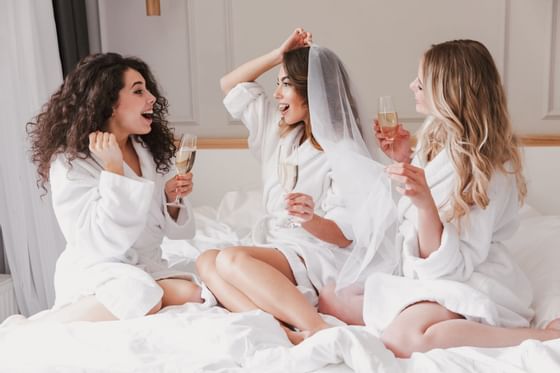 For Bride & Groom
(Min. 20 rooms)
For the Bride and Groom, we provide a complimentary breakfast, express check-in, and discounted rates for all of your guests. Why not treat yourself and celebrate the big day with a complimentary in-room bottle of wine and a free upgrade to a Jacuzzi suite? You deserve to be pampered on your special day, so let us take care of the details for you.
AMENITIES INCLUDE:
Free Room Rate Invitation Cards
Group Discount Rates
Online Group reservation access
Express Check Out with Valid Credit Card
One Free upgrade towards a Jacuzzi Theme Suite (Limitations apply)
In-Room Monte Carlo Inn Bottle of wine for Bride & Groom (limitations apply)
Complimentary Grab & Go Breakfast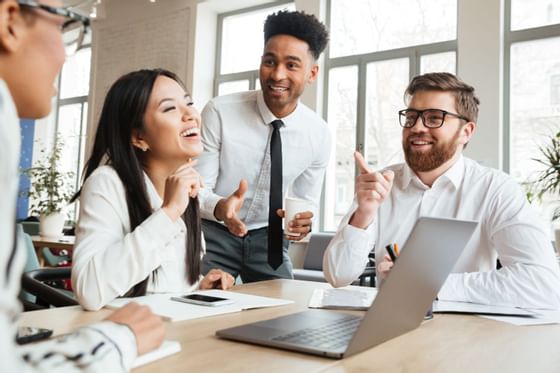 For Group Reservations
(Min. 20 rooms)
At our Monte Carlo Inn - Toronto Markham Suites™ location, we also cater to a wide range of groups and tours. If you are visiting us from out of town, take advantage of the group reservation packages and amenities we offer. Start your day with a Complimentary Grab & Go Breakfast. We will also provide a complimentary room for your tour organizer or bus driver, and ensure all guests can relax in their rooms as soon as they arrive. If you require our event space in Markham for any part of your group event, our facilities are unlike any other. We will assist you with setup and help you organize the event to suit your unique requirements. You deserve to enjoy your group event stress-free, so let us take care of the details for you.
AMENITIES INCLUDE:
Group Discount Rates
Online Group reservation access
Complimentary Room for Tour Organizer or Bus Driver when minimum room requirement is met
Complimentary Grab & Go Breakfast