Discover Our Restaurant in Mississauga
Dine With Us
Enjoy a delicious meal at our Terrazzo Ristorante Bar & Grill onsite or ask about recommended restaurants near the hotel.
Try some of our new menu items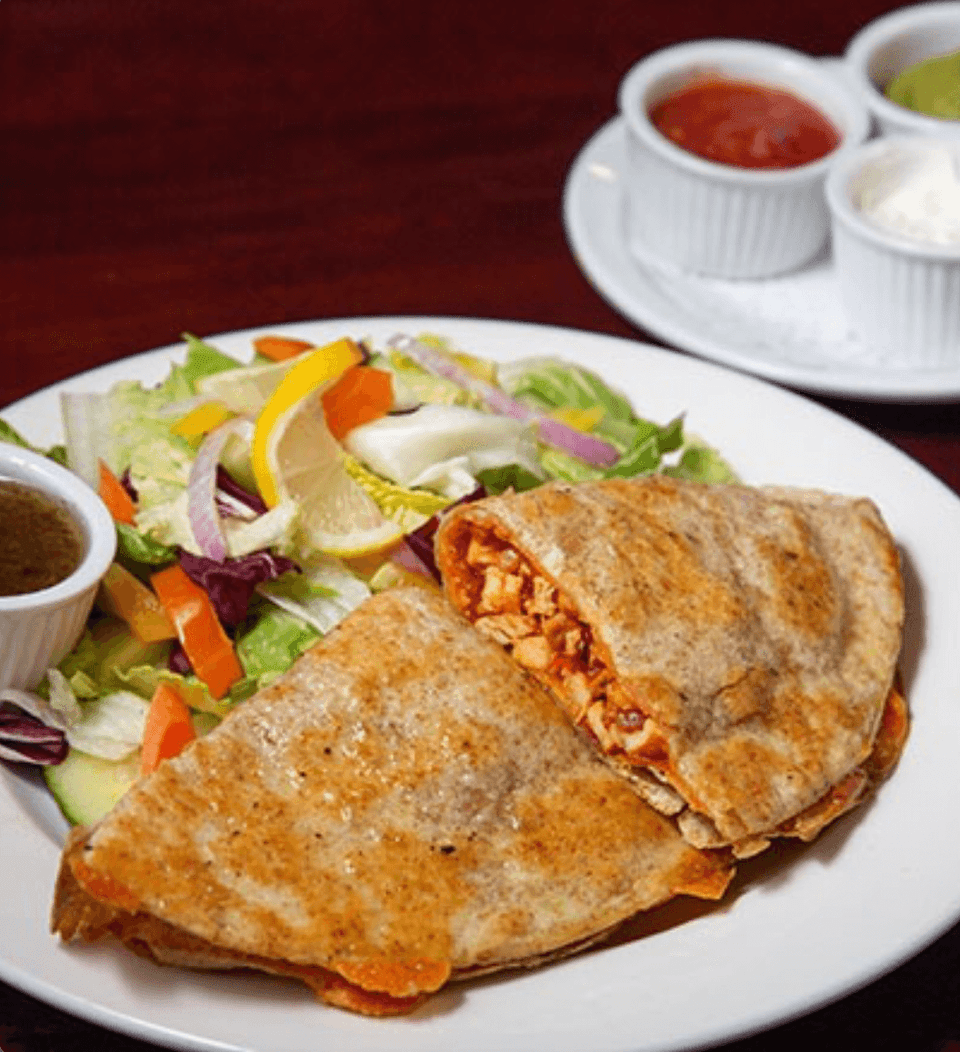 Quesadilla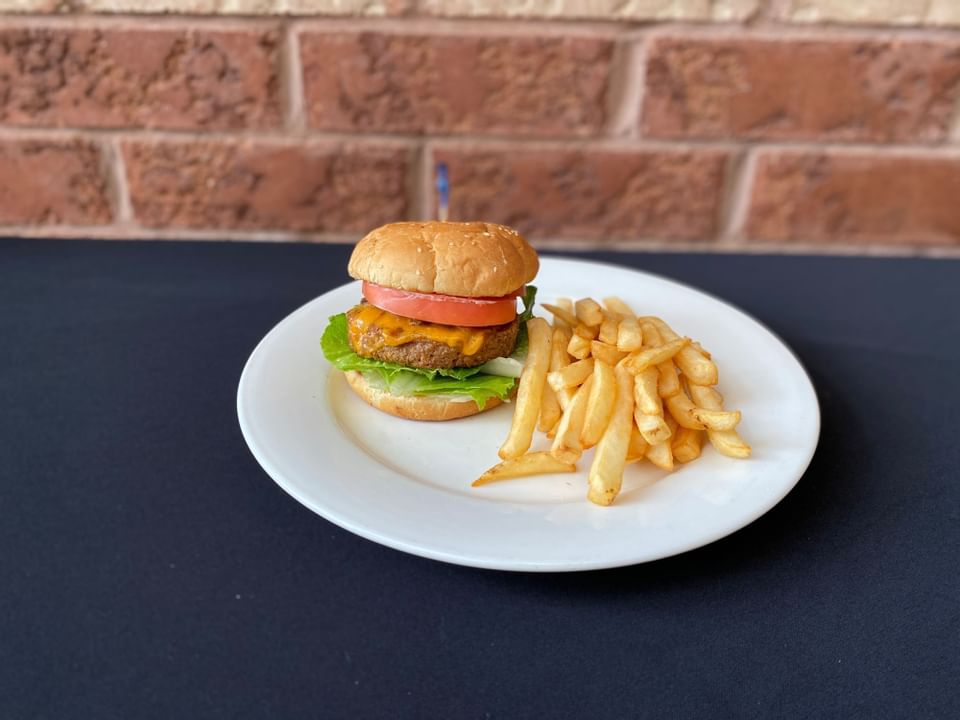 Beyond Meat Burger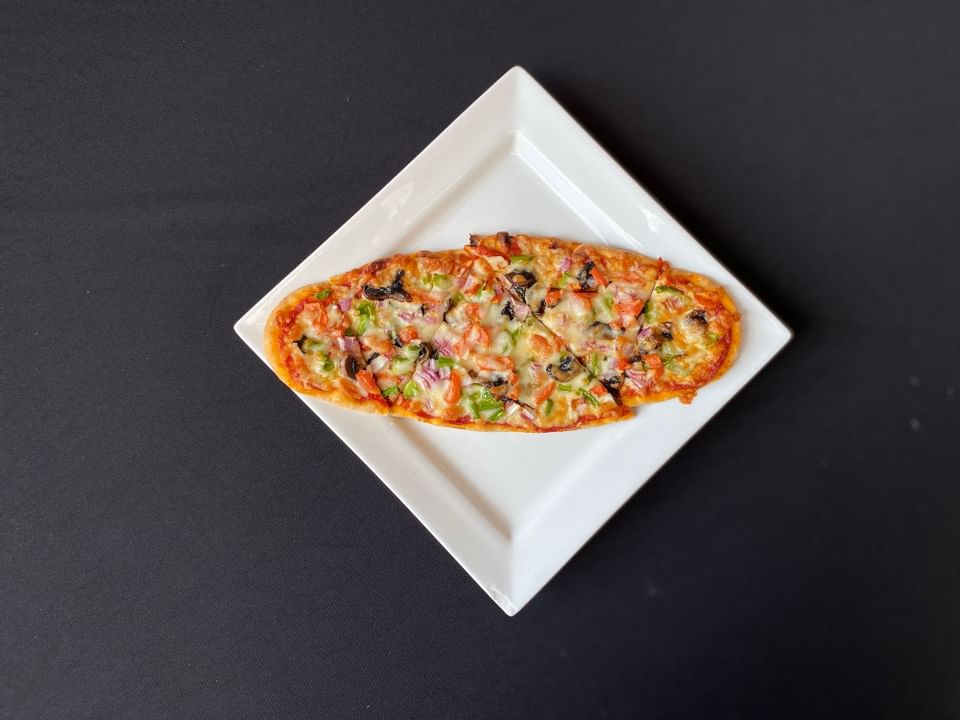 Mediterranean Salad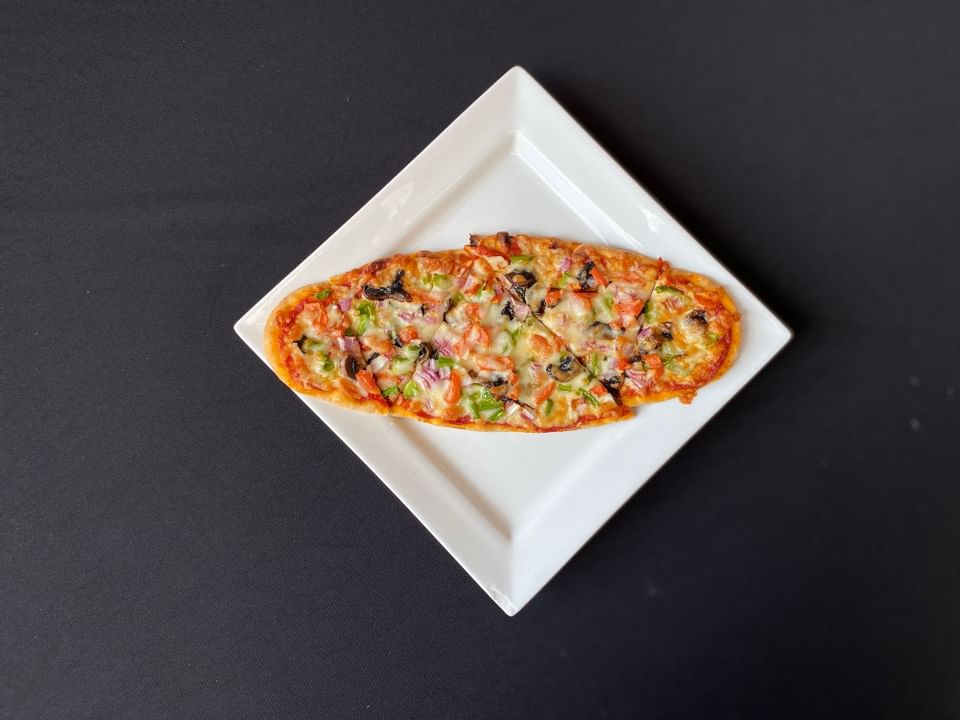 Vegetable Flatbread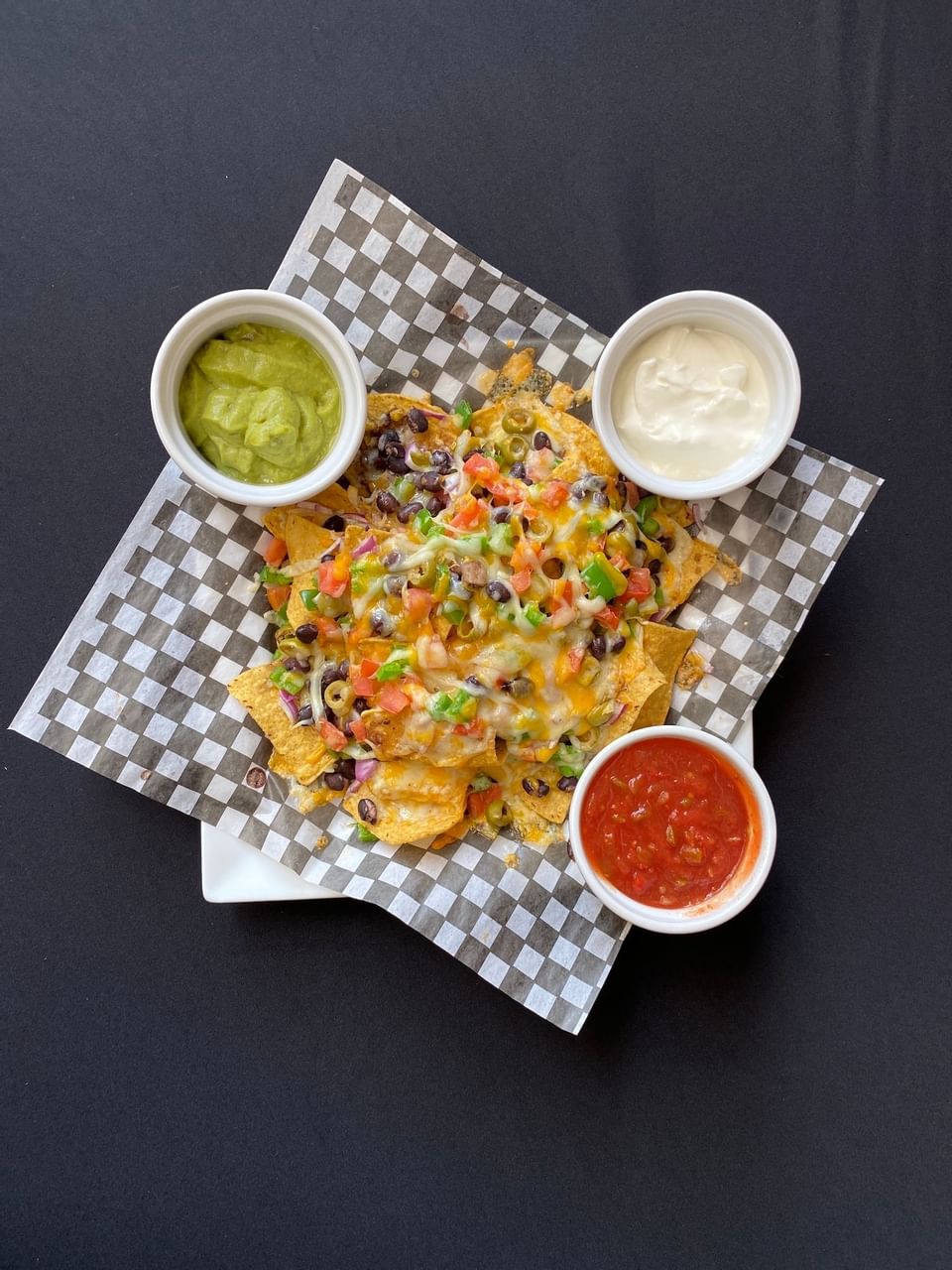 Nachos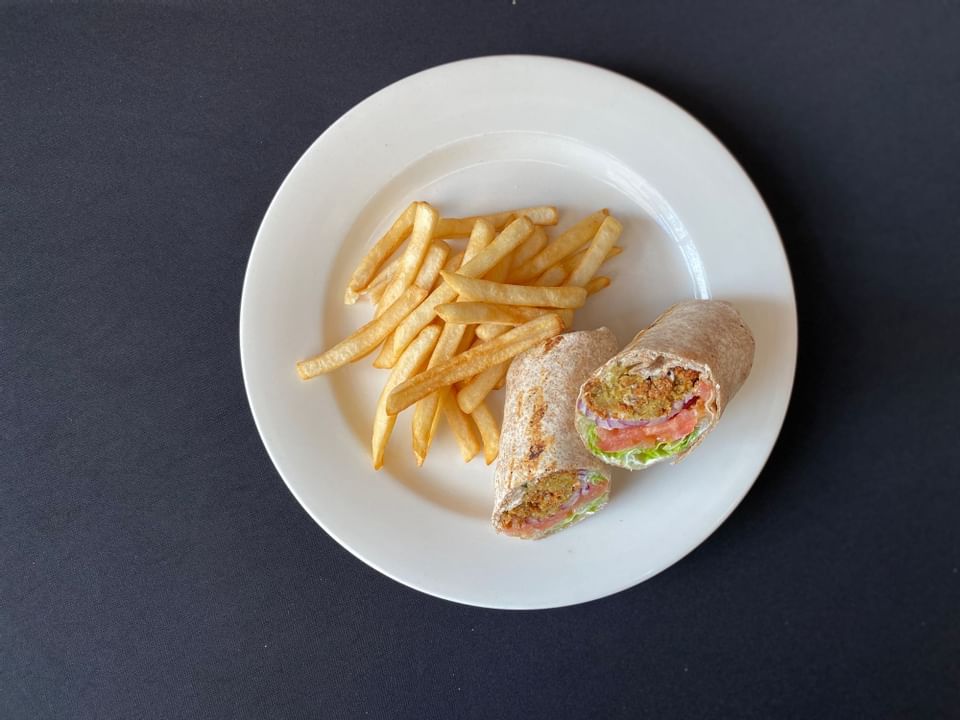 Falafel Wrap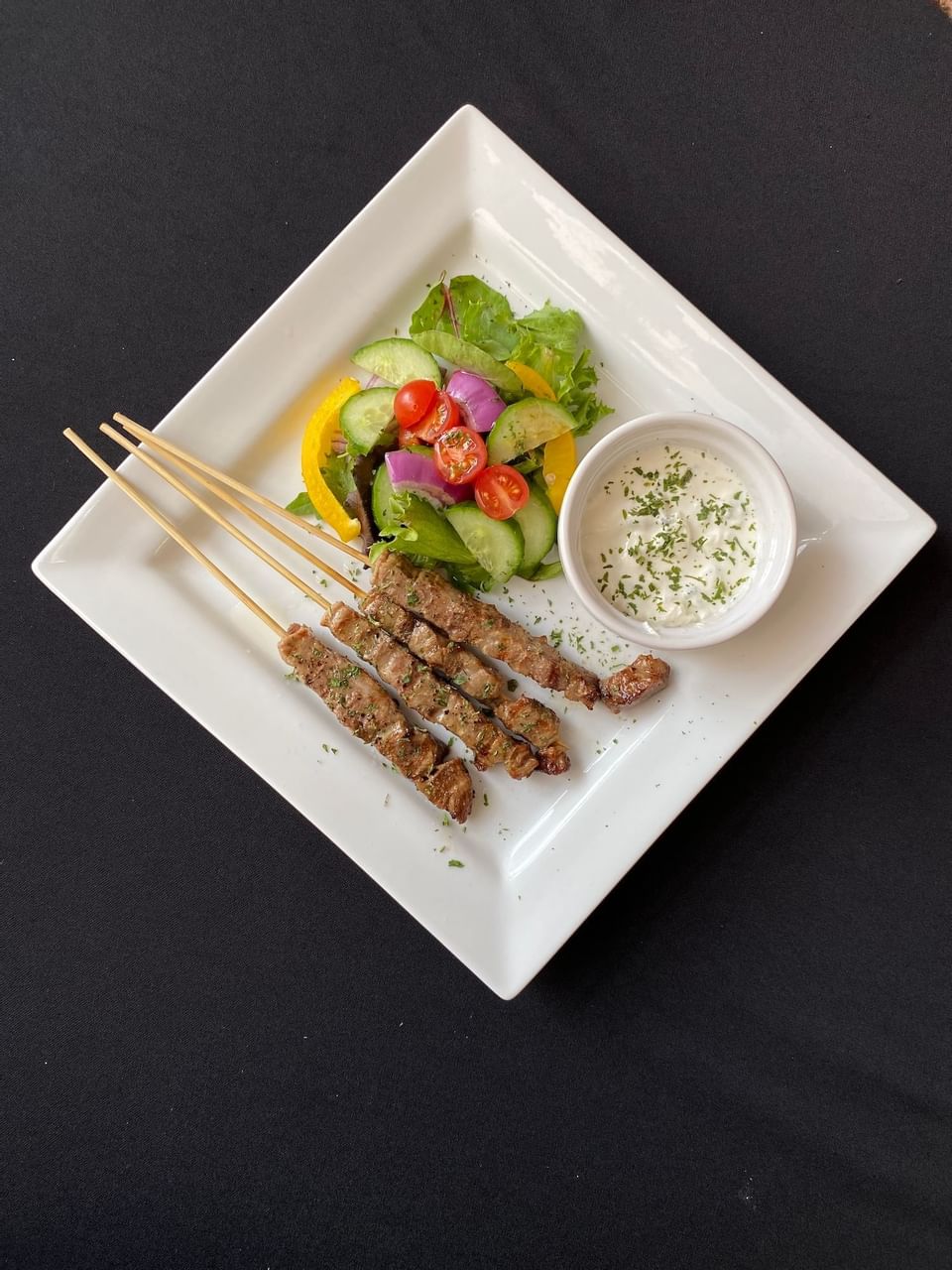 Lamb Speducci with Tzatziki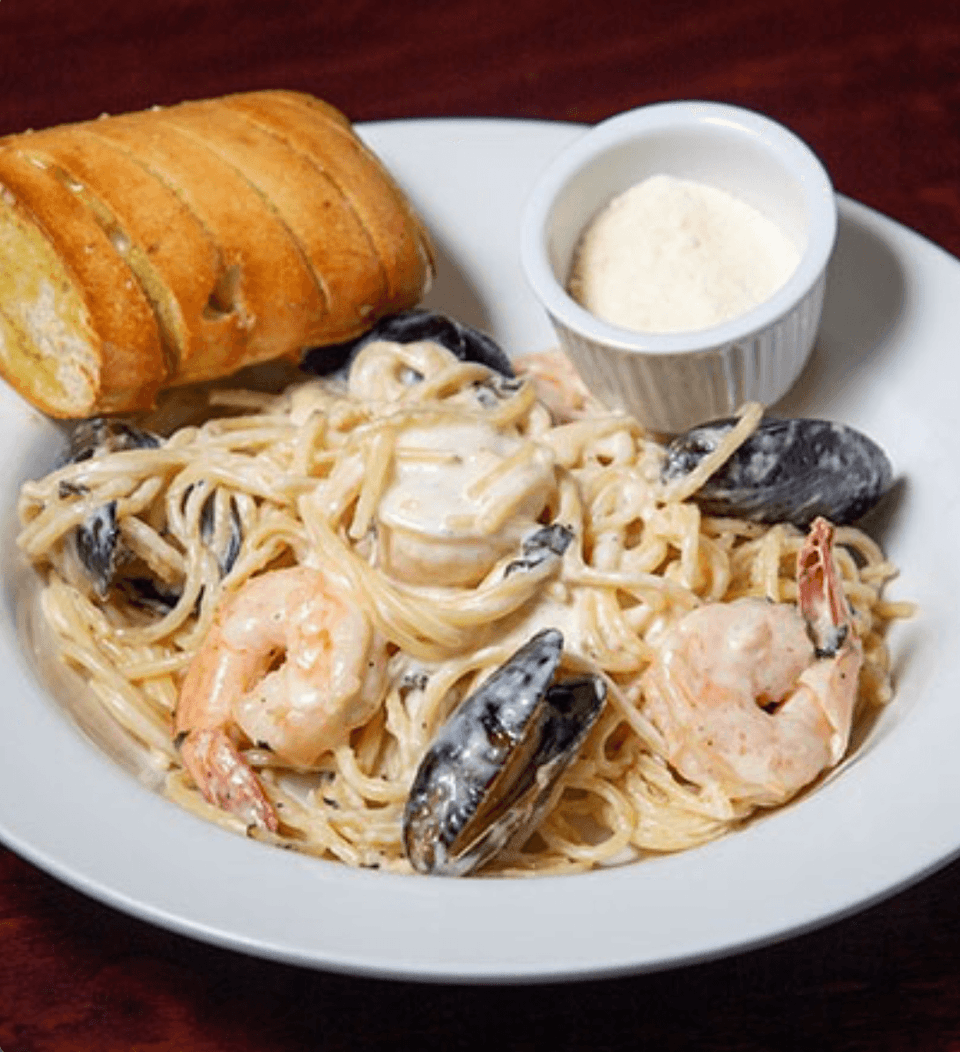 Shrimp Linguini
Terrazzo Ristorante Bar & Grill
Bursting with the warmth, hospitality and flavors of the Italian countryside, Terrazzo Ristorante Bar & Grill is one of the top restaurants near Toronto Airport. Whether you are looking for a hearty breakfast - complimentary to all guests of the Monte Carlo Inn - Airport Suites Mississauga™ - business power lunch, room service or a romantic evening, you will enjoy a dining experience you will not soon forget. Terrazzo's tantalizing Italian cuisine, wide selection of wines and warm, rich ambiance create a relaxing and inviting ambiance, whether you're dining inside or out on the patio.
Terrazzo Ristorante Bar & Grill is also the perfect venue for your next gathering. Our catering department will work with you to customize a menu that suits you tastes and budget and our open concept seating can accommodate gatherings from one to hundred persons.
Monday to Thursday
Breakfast - 7:00 a.m. to 10:00 a.m.
Lunch - CLOSED
Dinner - 4:00 a.m. to 10:30 p.m.
Friday & Saturday
Breakfast - 7:00 a.m. to 10:00 a.m.
Lunch/Dinner - 11:30 a.m. to 10:30 p.m.
The Bar
Monday to Sunday
Open until 11:00 p.m
Local Dining
If you're looking to head out and sample a taste of the area, our front desk agents will be happy to assist with restaurant recommendations and reservations at some of our favorite restaurants near the Toronto Airport.